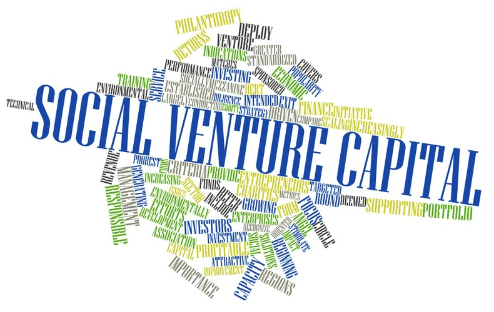 Venture Investment across Minnesota
Great North Labs ("GNL") intends to invest $12M in ~25 companies in Fund 1 based on our plan for a $15M fund. We think ~75% (~$9M) of our investments will be in Minnesota companies of which ~$1M will go to Outstate Minnesota markets. Most investing in Outstate Minnesota markets will be in central Minnesota since that's where our headquarters are located and where we have a greater number of investors and advisors. Our average investment size in a pre-seed or seed investment is $240,000. In addition, we expect many more companies to benefit from the ecosystem support we will be providing.
We will provide guidance to all of our investors and advisors as to our investment criteria so that they can help us source relevant opportunities. With strong local partners including public interest organizations across Minnesota, we can ensure that the best social impact opportunities are surfaced and supported. We are intentional about our approach to connect the region, with strong anchor investors and advisors in Duluth, St. Cloud, and Rochester already committed to Fund 1.
Leverage – Co-Investments & Later-Stage Investments from Other Investors
The social impact of our seed fund to startups can be measured not just by the direct dollars we will deploy in such startups (the $1M estimate above), but by the co-investment dollars and follow-on capital raised by each investee. We have typically been investing 10-25% of a funding round, often leading the round and setting the terms for other investors. Our investment triggers co-investment interest from partners we have developed active relationships with. As such, social impact startups who partner with us which previously have had little to no access to venture funds across America are now brought to the forefront. Upon receiving our commitment, our investee startups greatly increase their chances of completing their funding rounds in a timely manner.
We have an active relationship with over 150 co-investment partners. The following funds have already co invested with us in our current portfolio companies (noted in parentheses):
Revolution/Rise of the Rest (led by Steve Case, AOL founder) – $500 million seed and growth fund (Structural, Dispatch)
Rally Ventures – $150 million, primarily growth fund with occasional seed investments (WebClipDrop)
High Alpha – $100 million venture studio & venture fund (Structural)
Tonkawa – the Carlson family office (Structural)
Next Level Ventures – $30 million seed and growth fund (Pitchly)
Matchstick Ventures – $15-20 million seed fund (Structural)
The Syndicate Fund – Fund 2 being raised after Fund 1 fully deployed, but likely around $4-5 million (Structural)
Gopher Angels – network of about 100 top angel investors in Minnesota (Dispatch)
Building and Retaining Talent Locally for Sustained Impact
The larger a start-up becomes locally, the less likely the acquirer is to relocate it as domain expertise becomes challenging to replace. We have a history of building and developing local teams and talent in Minnesota. For the company we started in St. Cloud (NativeX), we kept our headquarters in St. Cloud/Sartell. We hired and trained many employees who still live in the area and continue to work for NativeX after its acquisition, or are now building other tech enterprises and startups and extending the ecosystem. eBureau in our portfolio had a similar outcome as NativeX, keeping its headquarters in St. Cloud.
We are targeting startups that can be acquired by multinationals that have a significant presence in our region. We have profiled roughly 50 such potential acquirers in the region. To maximize value, these multinationals will have a stronger incentive to acquire local teams and integrate them into their local presence. We are building relationships with these multinationals.
If some of our investees may get acquired by companies outside the region, a lot of talent leaves those companies instead of relocating. This pool of talent becomes the source of new startups in the region. This happened with our last company NativeX, where we, as well as most of our employees, have stayed in the region and engaged with other startups.
There is a growing trend for entrepreneurs to start and for investors to fund tech companies away from the expensive tech hotspots (e.g., Silicon Valley, New York City), as certain costs (e.g., housing) can be a large component of cost of living and thus personnel expenses can be as much as 3x compared to our region. Local entrepreneurs prefer to stay in the region if they can get local funding and mentorship. It is our goal to provide it. For example, one of the companies we are evaluating at this time is located in Duluth, even though their customers are in New York City, Paris, London, Shanghai and other expensive cities.
We plan to start a new fund that will be larger and more ambitious as we deploy the capital from this fund. Thus, we aim to make a larger and longer-term impact in the region beyond the life of our current fund.
As operators who have had sustained profitability, our strategy is to invest in businesses that can get to market and become profitable and sustainable quickly. These types of companies are more likely to remain independent and grow on a stand-alone basis via subsequent financings. We recognize that founders, employees, and investors in early-stage companies often want to see some form of liquidity as the business reaches maturity, so a partial or full exit of their shares is plausible. It is our plan to cultivate relationships in the region with prospective interested buyers/investors (private equity, secondary placements, and strategic investors) as well as consider raising a separate fund ourselves focused on private equity or secondary offerings. While there is no guarantee that companies with new investors will remain in the area, each of our above approaches will strengthen their longevity and scale in the region.
Building Local Eco-systems for Entrepreneurship – A Blueprint for Rejuvenation with Sustained Impact
Just like with startups, we want to experiment with startup ecosystem development to find the winning recipe for our towns and cities.
Statewide, Rob Weber is on the Board of Minnestar, and Ryan Weber is on the Board of Singularity University's Minneapolis-St. Paul Chapter. Minnestar is the largest community of tech enthusiasts in the state with an active member base over 30,000. Minnestar's demo events promote tech projects across the state while creating fertile grounds for technical and non-technical talent. Minnestar also hosts the largest bar camp in America for enthusiasts to learn about cutting-edge technologies from those who are actively adopting them. Singularity, http://www.su.org, is globally known for its work in educating leaders on how various breakthrough technologies will shape the world.
Across the metro area, we are active mentors in leading accelerator programs including Techstars and Gener8tor.
In central Minnesota, we are helping organize community support for a 3-year accelerator program that would be a partnership between central Minnesota sponsors (business, government, foundations, etc.) and would bring an accelerator for startups to be run by Gener8tor (www.gener8tor.com). Gener8tor is a top 15 ranked accelerator program. We would like to hold recurring office hours for startups in 5 outstate communities in addition to the regular hours we are already in St. Cloud. We would like to also offer our core startup school workshops, or shorter lectures, based on demand in those communities (www.greatnorthlabs.com/startup-school/). In the first 12 months of operation, we had 150+ participants complete our startup school's Lean Startup Bootcamp where they learned how to define a simple one page business plan, estimate its potential, complete market validation, develop their MVP, test for Product-Market Fit, and best practices for scaling. The workshop was offered five times, for less than $50 per attendee, in Minneapolis or St. Cloud, and required 15 hours of class time.
Minnesota universities will also benefit by the ecosystem development as well as direct interactions with GNL. GNL is a member of the University of Minnesota Venture Center's Business Advisory Group. The University of Minnesota is one of the top research universities in the country with funding of $1B+ annually. The Business Advisory Group is comprised of business leaders that work with the university to support the commercialization of this research. Ryan is an External Advisory Board Member to St. Cloud State University's Department of Computer Science. The External Advisory Board Members provide perspective to the Department of Computer Science on the ever-changing needs of the industry in the field of computer science so the university can continue to adapt its programs to better serve the needs of the market.
We plan to hold events such as meetups, hackathons and corporate meetings in the region. These events draw talent from other areas into our region, and at minimum provide peer-level exposure and training for local entrepreneurs. The visitors also see the potential of developing, joining or investing in the region on their visits here.
Job Creation, Income Growth, Reskilling and Upskilling
We are targeting investing in businesses that result from expertise developed in the region. Each of these businesses relies on local expertise, yet serves global markets. Many of them focus on value creation as well as social impact.
Examples of our recent investments include:
Technical repair and maintenance
Transportation/logistics
Sports/athletics
Professional services
Similarly, our deal flow has included:
Communities – Fundraising for community projects (e.g., schools), sale of discounted items (e.g., perishable food), recycling, government/community project visibility
Education – Language learning
Energy conservation – Smart buildings
Healthcare – Value-driven healthcare, drug discovery acceleration, personalized meals for fitness, recovery from drug dependency
Software – Enterprise integration, enterprise cybersecurity (e.g., government, insurance, retail)
Transportation – River (barges), drones (crop monitoring)
Tech industries inevitably create these higher paying jobs. In hourly rates, the value of tech jobs can be ~10x non-white-collar jobs' pay rates.
Depending on the business, each of the above industries creates high-skill jobs as well as reskilling opportunities. In addition to jobs at the companies themselves, jobs get created at business partners such as call centers, logistic centers, warehouses, etc. Beyond direct employment, they create a larger tide of indirect employment and prosperity. Our mission is driven by each of these benefits.
Our portfolio companies from our past $2 million in personal investments with our personal capital went on to employ in excess of 400-500 employees, with FieldNation having about 150-200 employees and eBureau being the next largest employer. Given the increasing size and number of investments, we expect that GNL portfolio companies will employ several thousand employees by the time they enter their growth years (in 5-10 years). Incomes from technical and non-technical jobs at high-growth companies far exceed the wages of other businesses. Among the companies we built or invested in personally, about 1/3rd of the employees were in product-engineering roles (software development, UX/design, etc.), and about 2/3rds were in other roles, with a heavy emphasis on sales (~1/3rd) and the remaining 1/3rd in all other functional areas. In addition to the companies we fund in rural Minnesota towns, we plan to encourage our portfolio companies in urban locations like the Twin Cities and Chicago to consider setting up offices in rural Minnesota, including some 'boomerang'-type founders who were originally from rural towns in the region, had subsequently relocated to the urban centers, and want to return to the region due to family ties, affinity for our culture and values, lower costs, and stable labor pools.
Summary
Entrepreneurship is a proven capital-efficient way to building economic value and even transform regions. GNL believes that venture investment guided by a social policy framework is the most efficient way to develop the regional economies across Minnesota. Social impact investing includes both these ingredients. Locally employing tech natives entering the workforce, and retraining the current workforce into tech roles with on-the-job and onboarding training, is the most durable and sustainable way to build the regional economies.